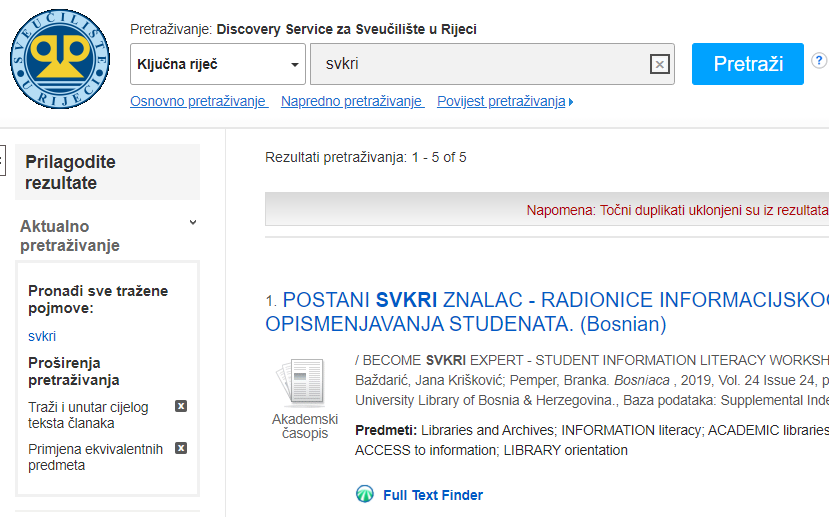 The University of Rijeka provides access to databases with a national license for each individual science, and they are searched using a search engine located on the website of the University Library (discovery service of the University of Rijeka).
Today's information technologies allow different libraries to store historic newspaper issues through high-quality digitizing process, while making it accessible in electronic forms to wide audiences on internet, or through different electronic catalogue that significantly improve research for specific information.
Digitizing old local newspapers currently in the University library's holdings and storing their content electronically are among the long-term priorities of the University library.